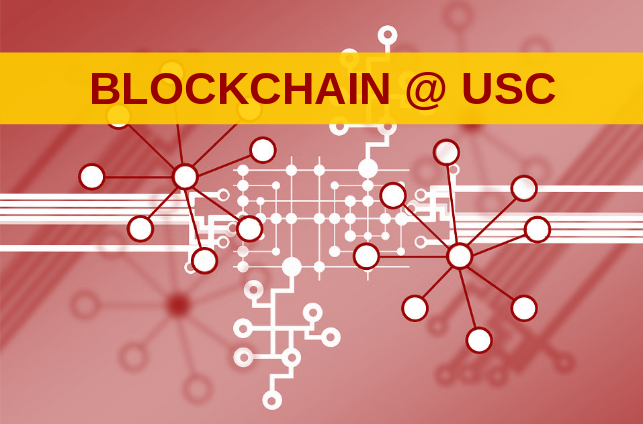 Symposium on Foundations and Applications Blockchain (FAB 2019)
USC hosts the second edition of Symposium on Foundation and Applications of Blockchain (SCFAB-2019). Please visit the FAB'19 website to learn more about the upcoming symposium.
The first edition of the Symposium was organized by USC faculty Shahram Ghandeharizadeh and Bhaskar Krishnamachari and was hosted at USC on March 9, 2018. It brought together a stellar group of researchers from industry and academia. Please see the Conference Proceedings for the presented papers, and for more information, please visit the FAB'18 website.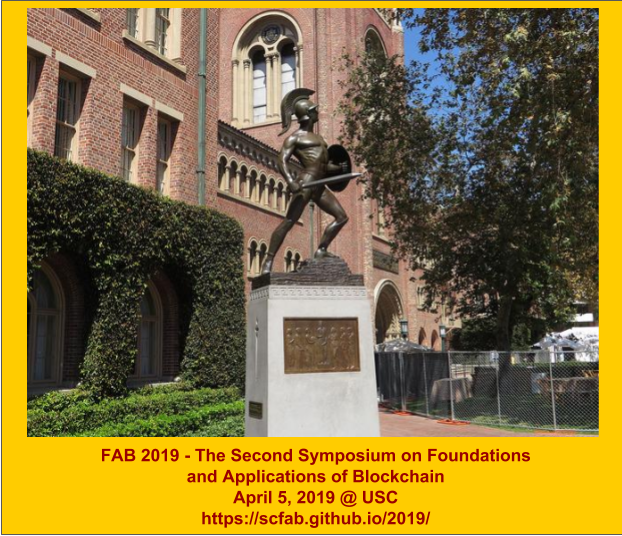 A number of researchers at USC are working on developing the technology and applications of blockchain. These include ongoing efforts at the Viterbi School of Engineering, the Marshall School of Business, the Keck School of Medicine, and the Annenberg School for Communication and Journalism.
Blockchain and IoT
The ongoing IoT revolution is connecting various types of devices including various types of sensors and actuators with in-network edge and cloud-based intelligence to understand and control systems in many applications. In many IoT application domains including smart-grid, smart buildings, mobile-health, education, and smart cities, there is a need for trusted interaction between heterogeneous individuals and organizations that can be enabled through both permission-less (public) and permissioned blockchain technologies. Researchers at the USC Viterbi Center for Cyber-Physical Systems and the Internet of Things (CCI) are exploring these applications of blockchain. Further, CCI researchers are also exploring how blockchain-based tokens can be used for micro-transactions providing access to IoT data and for reserving edge computing resources. Finally, CCI researchers are also exploring the use of blockchain-based abstractions to enable trusted distributed middleware and application layer services.
Blockchain and Supplychain
From production to transportation to warehousing to market, supply chain networks have many points where the use of blockchain and distributed ledger technologies can play a helpful role. The USC Marshall Center for Global Supply Chain Management, which works with more than 100 companies across the Globe provides thought-leadership and industry-leading resources, is actively engaged in exploring relevant opportunities in this domain.
Software and Data
Please see publicly-released code and data from our software implementations and studies.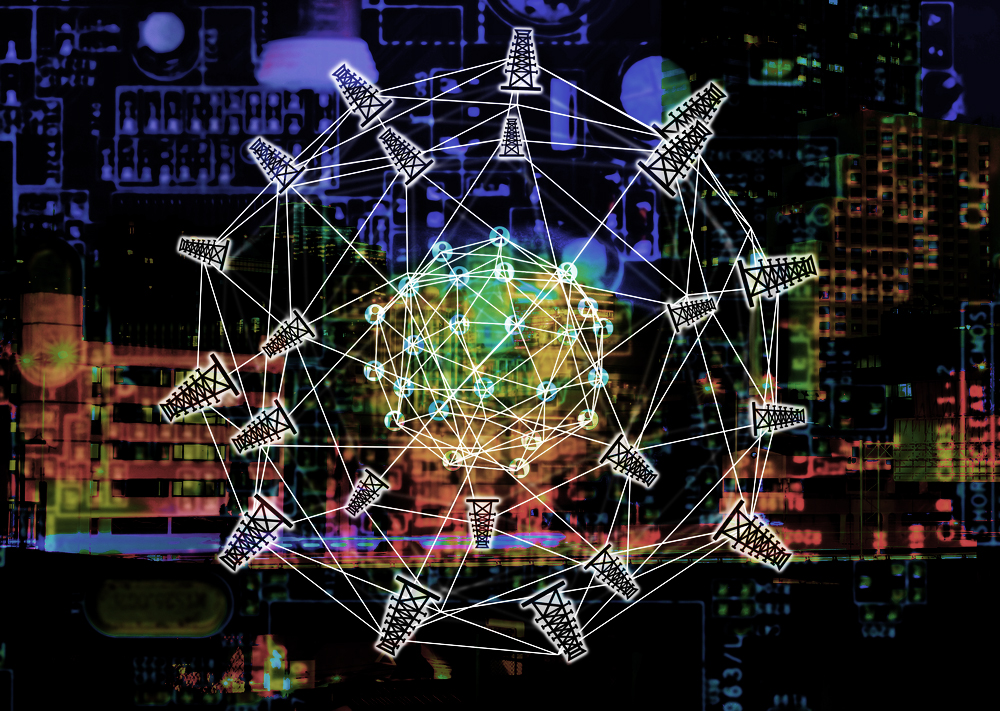 USC Faculty are developing new courses and reading groups to educate our students on this cutting edge technologies and their applications.
CSCI 599: Blockchain Technology and Applications
This course, launched in Spring 2018 by Prof. Bhaskar Krishnamachari, focuses on the design and evaluation of Blockchain technologies and applications.  It is aimed at graduate students in Computer Science and Engineering.  [Syllabus]
ITP 499: Blockchain
This course, launched in Fall 2017 by Prof. Nitin Vasant Kale, provides a general introduction to Blockchain technologies for a broad audience of students across USC.   [Syllabus] [News Article]
Blockchain Research Reading Group
This is a reading and discussion group organized by Prof. Bhaskar Krishnamachari focused on keeping up with the emerging literature on technical computer science and engineering aspects of Blockchain research.  [Reading List]
Blockchain Tutorial
Trojan Blockchain Society
Trojan Blockchain Society (TBS) is the University of Southern California's premier student-run blockchain organization focusing on education, community initiatives, and career development. TBS seeks to engage Trojans and the greater Los Angeles community on the technicality and applicational use of blockchain technology.
For more information, please visit TBS.usc.edu.
Trojan Crypto (TCIC) is a passionate and diverse community of blockchain and cryptocurrency enthusiasts. We host regular workshops every week to educate USC students on blockchain fundamentals. We also work with community developers in implementing blockchain PoC projects and conduct professional events from the industry to interact with the broader USC audience.
For more information, please visit tcicusc.com